Sometimes you need photos for your designs or projects. Maybe you're building a landing page, making a featured image for a blog post, or designing a mockup of a website.
You can't just do a Google Images search and use a photo you find there, since most of them are copyrighted.
You need to find photos that you're actually allowed to use, and many of these are sold on stock photography websites where you can buy the photos along with a license to use them.
Luckily, there are also websites offering high-quality photos for free.
It's easy to get lost among the many stock photography websites out there, but don't worry; I've put together a list of some of my favorite sites below: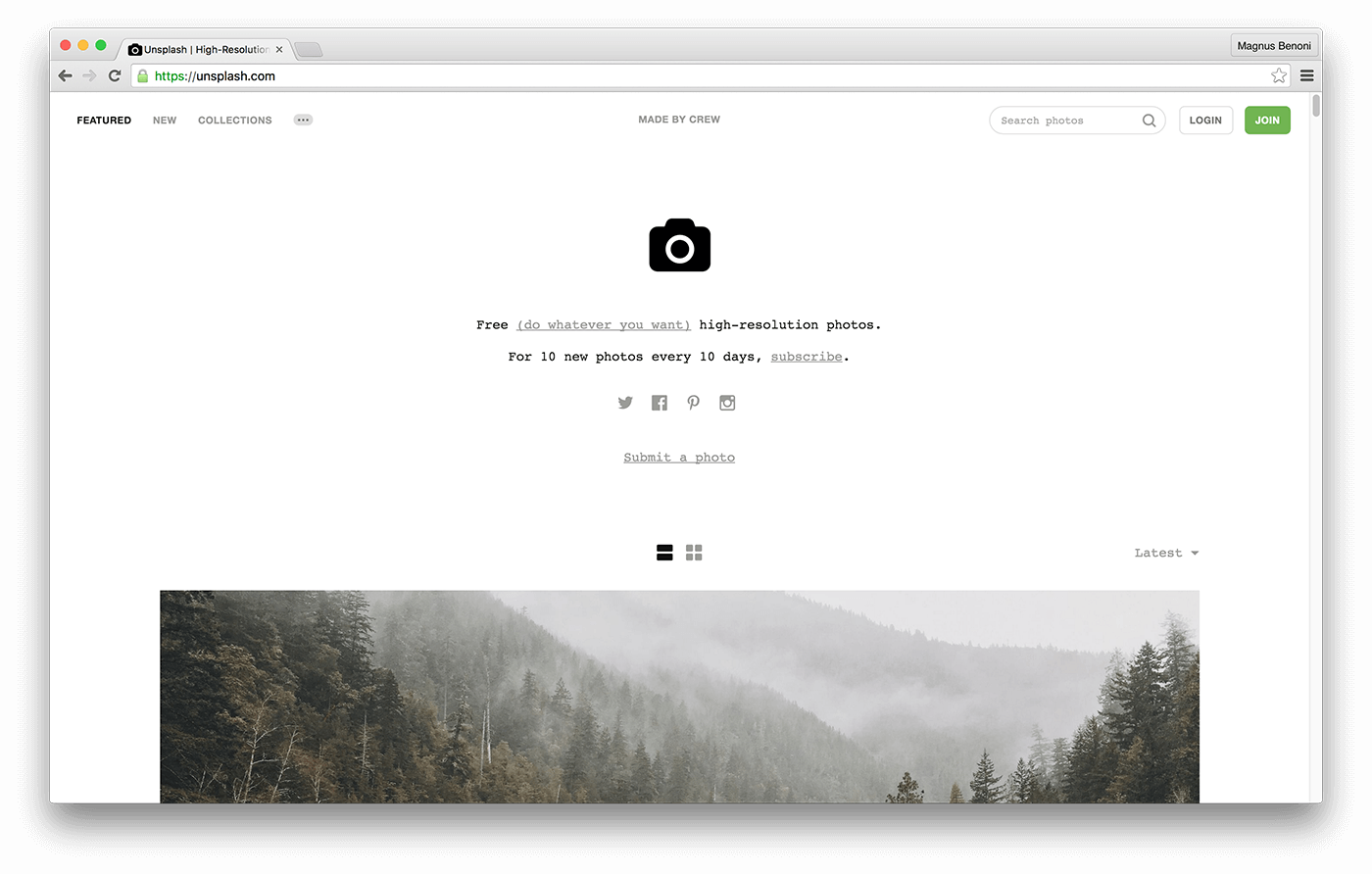 Large collection of high-resolution photos. Unsplash offers some of the best photos I have seen, and many of the photos are photos I could have framed, they're that good.

Over 6,000 free stock photos to choose from. All the photos are either hand-picked from user submitted photos, or sourced from other stock photography sites.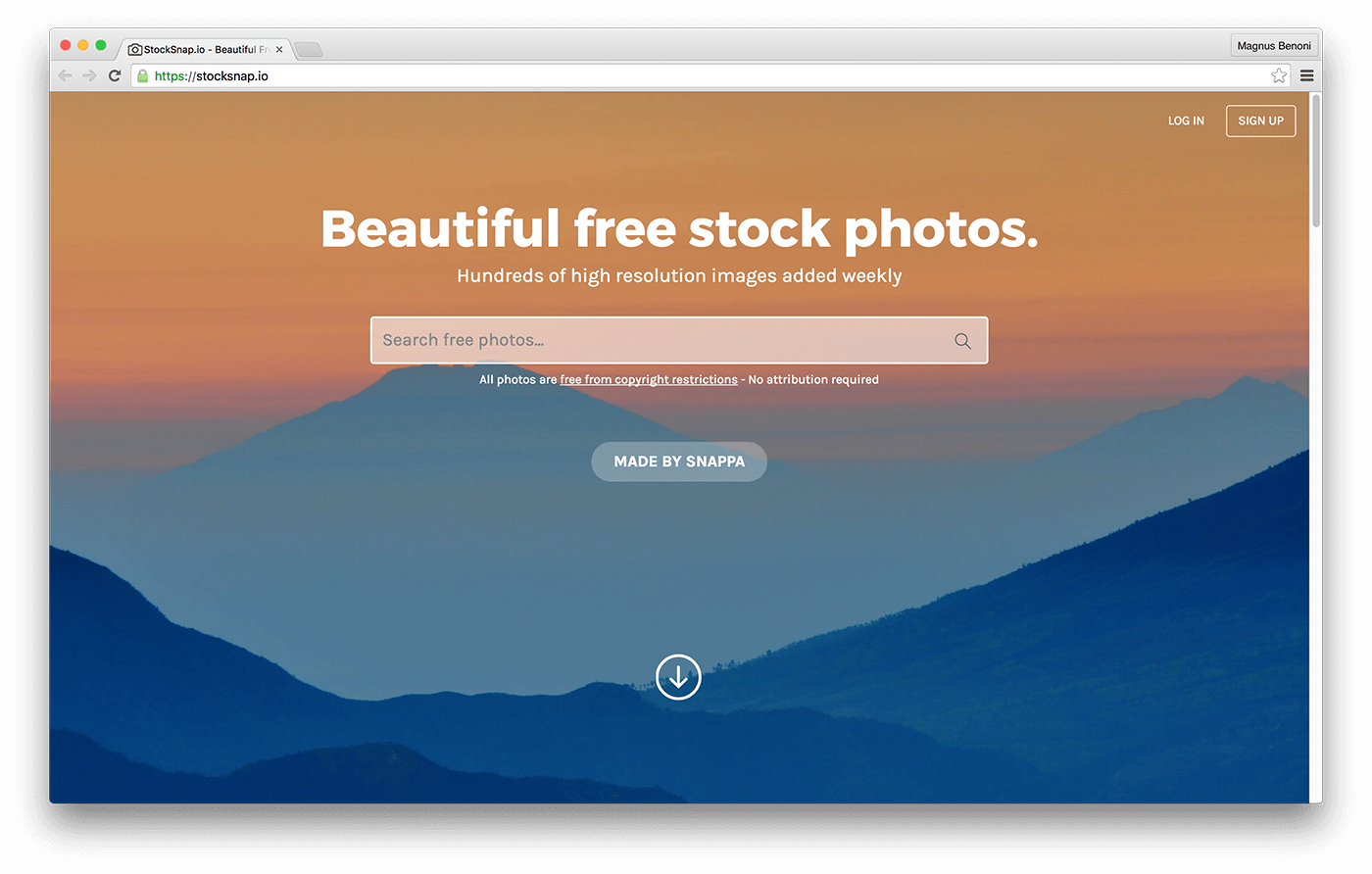 Curated collection of photos from around the web, and from photographers within their own network.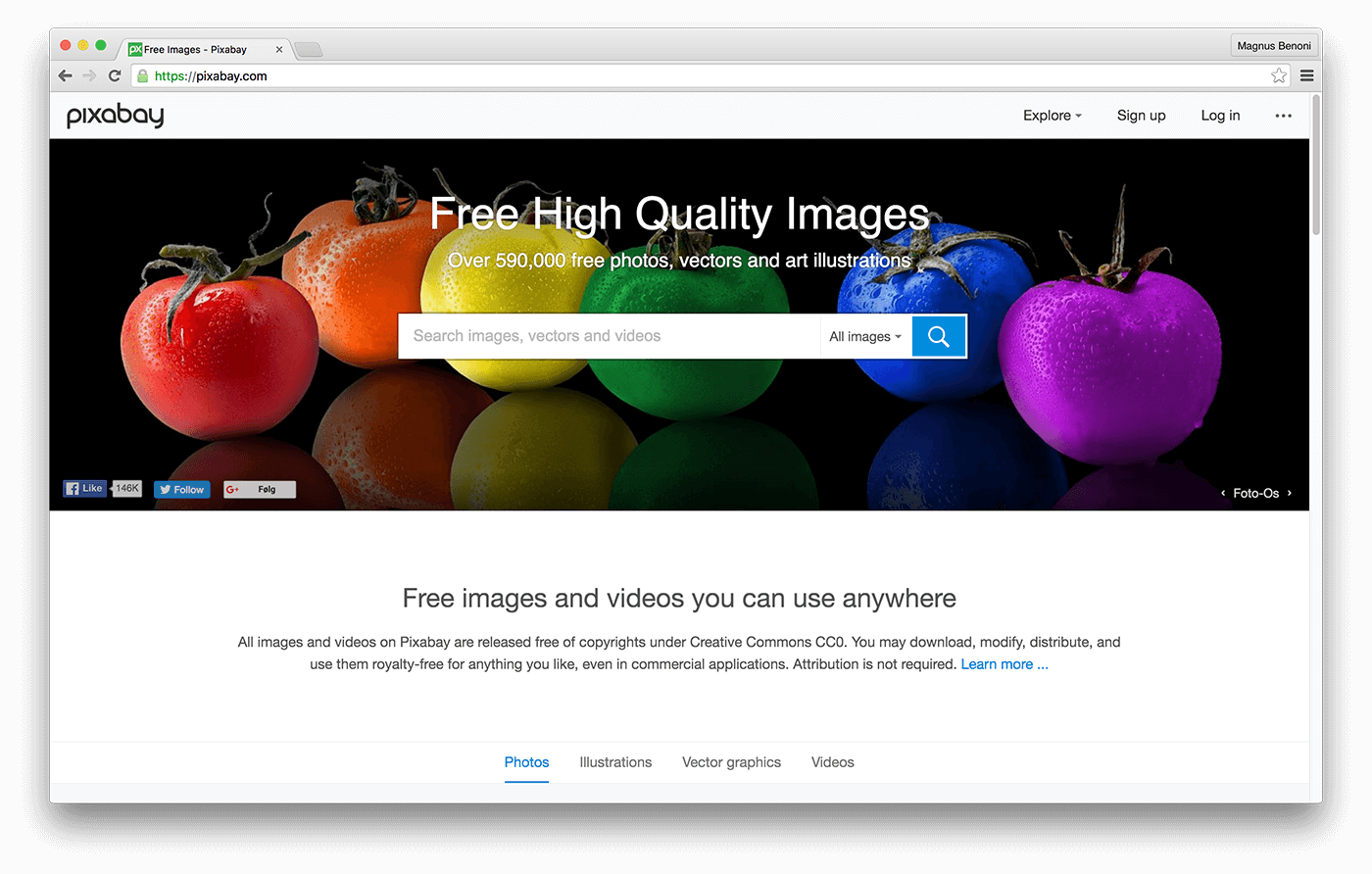 Pixabay offers a collection of over 400,000 free photos, and has good search functionality.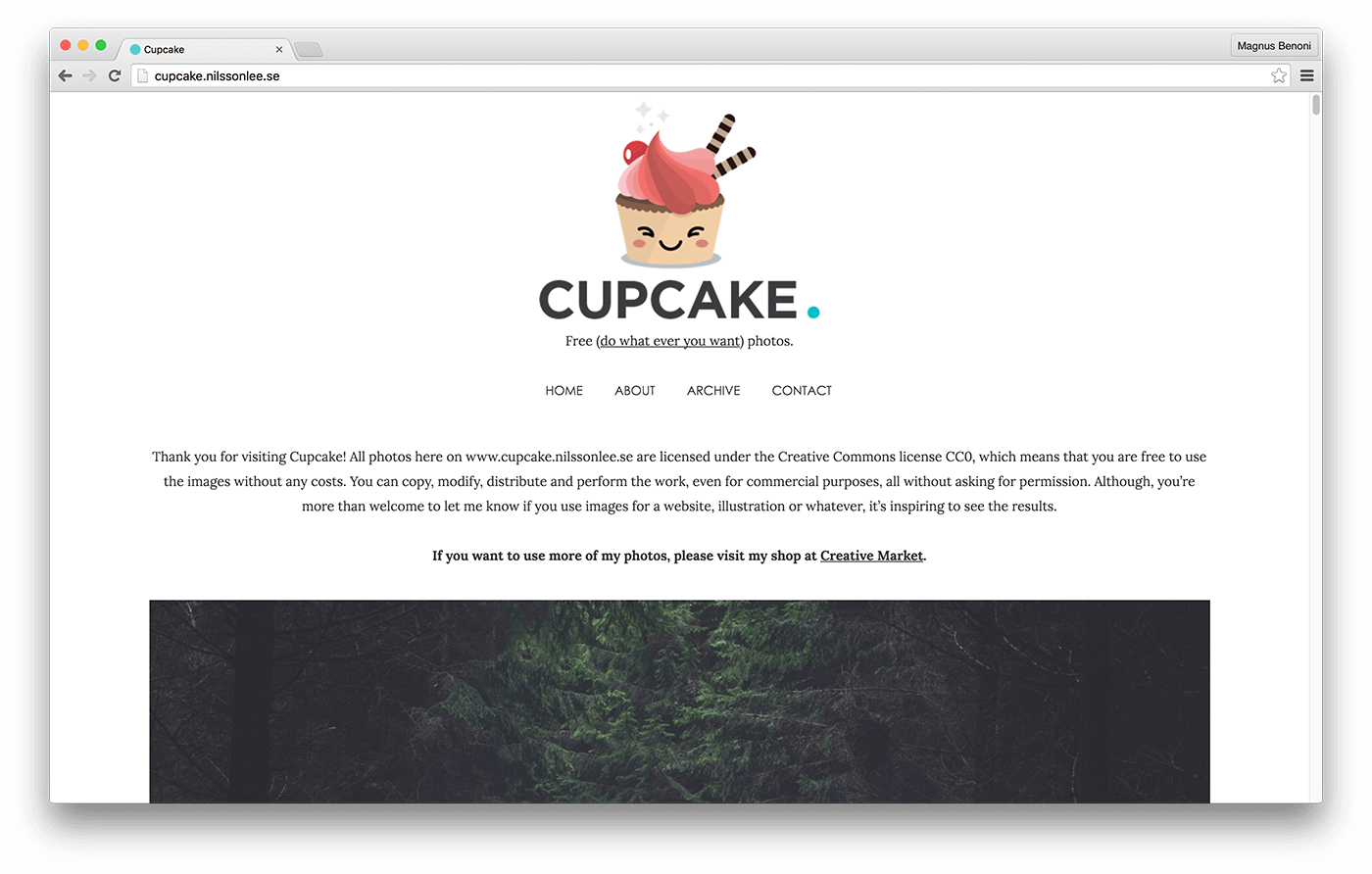 Collection of different types of photos by photographer Jonas Wimmerström.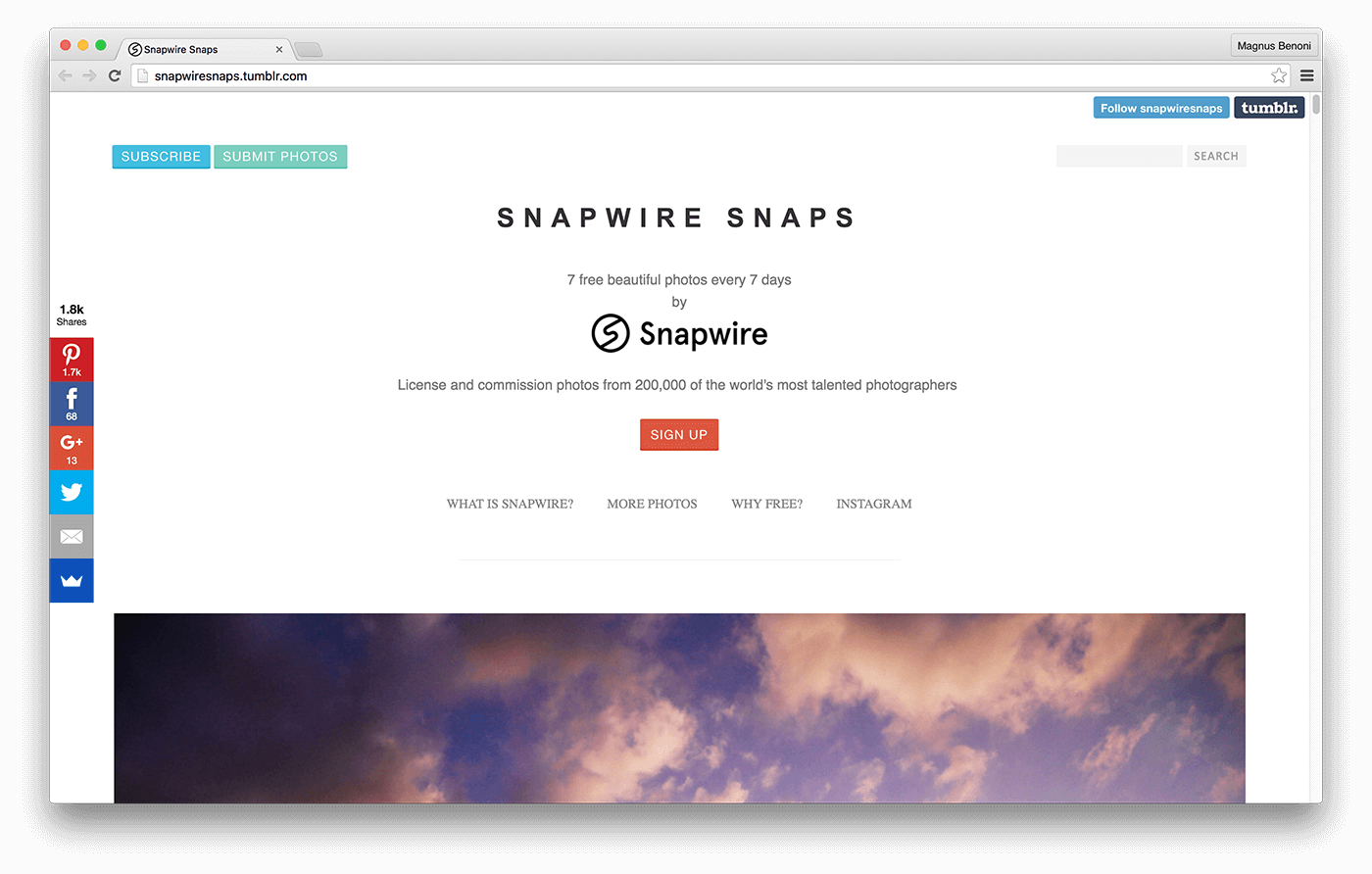 Free photos taken from the archives of Snapwire, which is a premium stock photography site.

Collection of photos by photographer Jay Mantri.

Hi-resolution photos provided by the web design firm Hidden Depths.

Photos shot by a network of photographers working with the advertising agency Leeroy.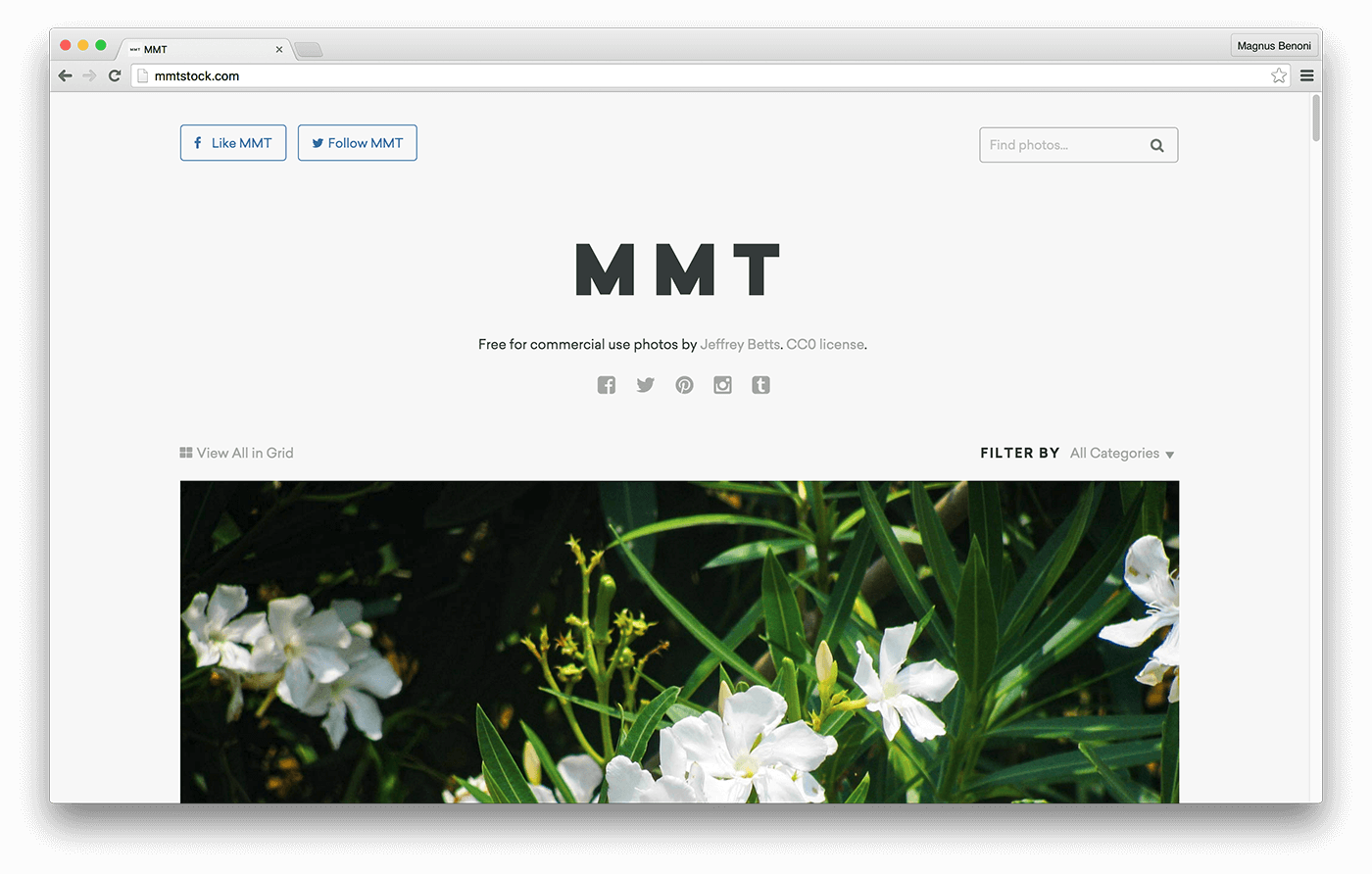 Collection of photos in many categories, by Jeffrey Betts.

Photos related to the startup environment. Great photos for businesses, bloggers and other creators.
What can you do with these photos?
The photos on the websites above are licensed under a Creative Commons Zero license. What does that mean? It means you can use the photos however you want, for personal or commercial projects, without asking for permission, or giving credit to the photographer or the website.
In other words: You can do whatever you want with the photos.
Have fun and make something great!